---
Set it up in 3 simple steps:
1
Create your team on AllAnswered if you haven't done so
If you have not created a team on AllAnswered, it is as simple as entering your email. You can try it free for 14 days, no credit card required. See pricing page for the different plans that we offer.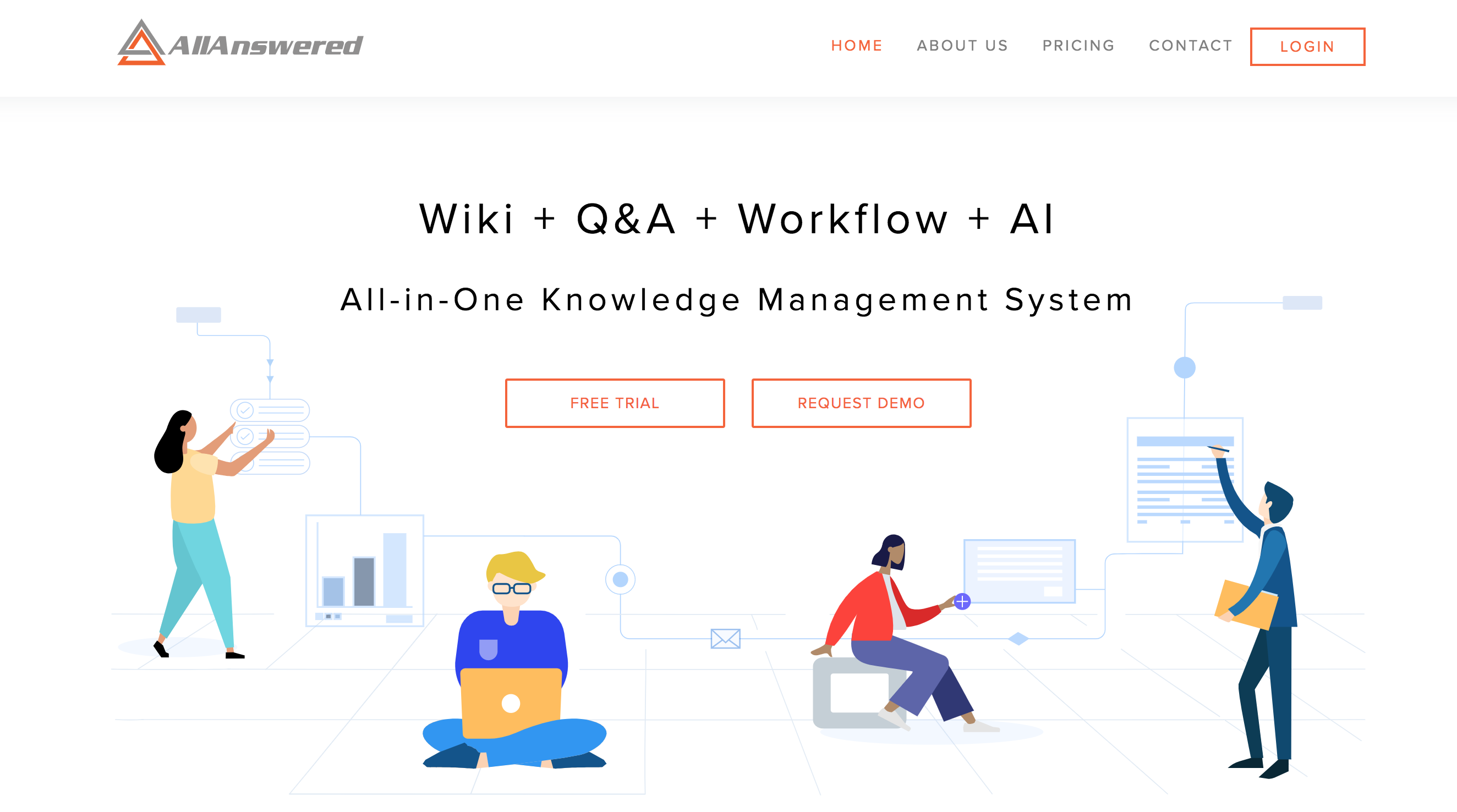 2
Connect your AllAnswered team to Microsoft Teams
Connect to your Microsoft Teams by clicking the "Microsoft Teams" button under "Admin Team". If you do not have the permission to add a third party app to your Microsoft team, please contact your team admin.

3
Map a community in AllAnswered to a Microsoft Teams channel
Community moderators can map their community to a Microsoft Teams channel and configure cross-posting to Microsoft Teams based on post types.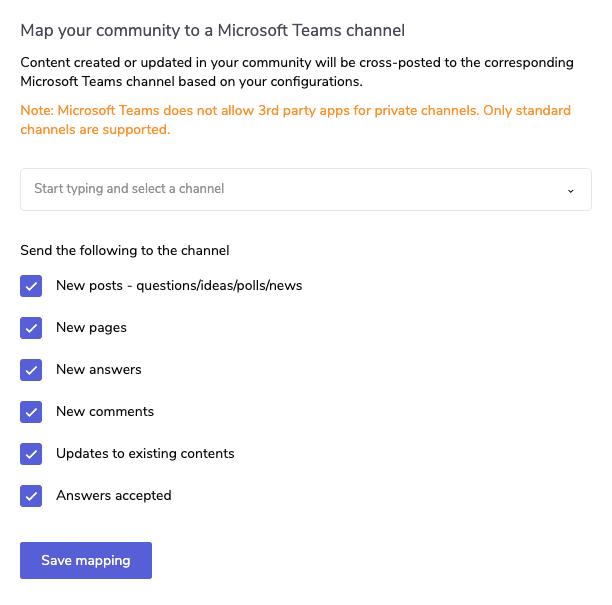 ---
It is that easy!
Now your team members will see all the new posts on AllAnswered without leaving Microsoft Teams.
>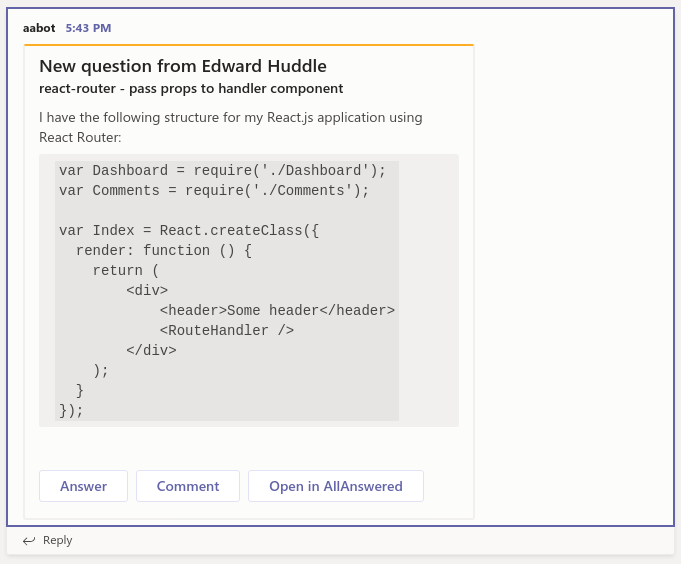 Take actions without leaving Microsoft Teams - comment on a content, answer a question or accept a correct answer.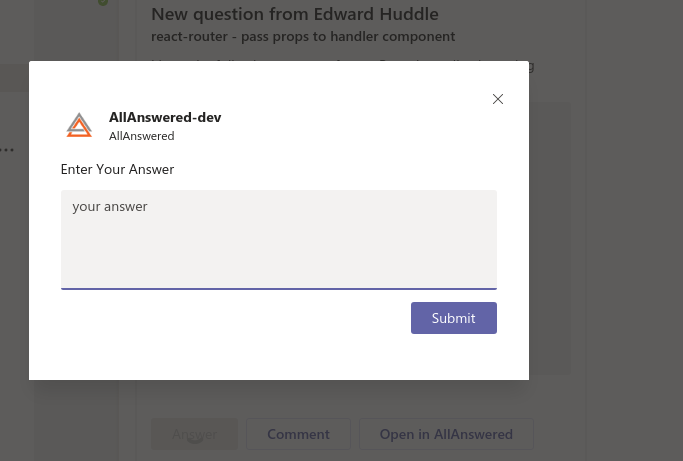 Search information directly in Microsoft Teams using @mentions and messaging extensions.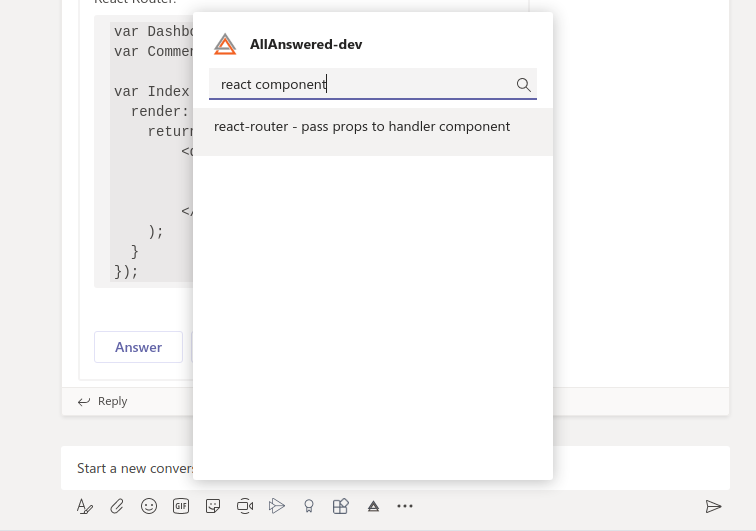 Post a question on AllAnswered based on messages in your team channel.